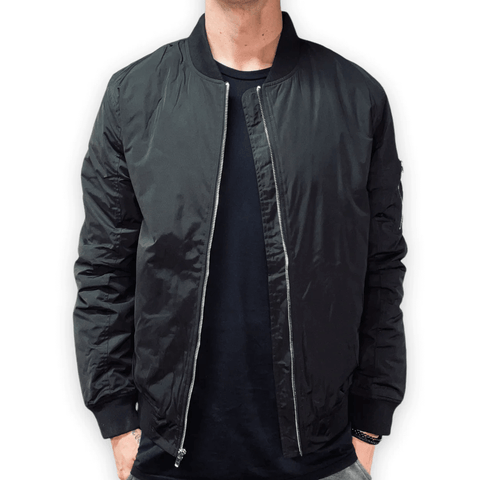 How to Build a Timeless Wardrobe with Designer Men's Clothing
Building a wardrobe that contains pieces that are all comfortable, stylish, functional and durable can be a daunting task. You might be unsure of where to start, what to invest in, or how to define your personal style. However, with the right guidance, you can build a timeless wardrobe that is sure to see endless use. In this blog, we'll discuss the benefits of investing in garments and why choosing designer men's clothing might be right for you. We'll also provide tips on defining your personal style and investing in designer pieces wisely.
Benefits of Building a Timeless Wardrobe
A timeless wardrobe is one that will never go out of style: one that speaks so honestly towards your personality, that it becomes a part of who you are. Lasting outfits are built around classic pieces that are versatile and durable. When you build a stylishly enduring collection of garments, you will ultimately save money because you won't have to replace your clothes every season. With the right pieces that fit your personal style, you won't need to worry about keeping up with the latest fashion trends – all the garments in your closet will help you create a classic look for any occasion!
All your styling needs will be taken care of when the pieces in your closet are versatile and can be worn time and time again. A timeless wardrobe includes well-made items that are durable and of high quality. A lasting wardrobe is designed to be functional and practical, with items that can be mixed and matched to create a variety of outfits. The key to building a timeless wardrobe is to invest in quality apparel that will stand the test of time both stylishly and functionally.
How Designer Men's Clothing Can Help
Investing in designer men's clothing is an excellent way to build an enduring collection of garments. Designer pieces are often made from high-quality materials that will not degrade quickly. Designer clothing is also crafted to be classic, using styles that never go out of fashion. Investing in designer pieces can seem expensive, but high quality garments have a great return on investment, as they have staying power, and don't adhere to fast fashion trends that disappear within a season. When you invest in quality designer pieces, you're not just servicing your apparel needs today, you're investing in items that will serve you for a lifetime.
Defining Your Personal Style
Do you like wide legged or fitted pants? Are you partial to bright colors for your tops or do you prefer shirts and sweaters that are simply black or white? Do you feel more confident wearing boots or sneakers?
Before you start building your timeless wardrobe, it's essential to define your personal style. Knowing this will help you make better decisions when it comes to purchasing garments and prevent frivolous purchases. Your style is a reflection of who you are, and it's important to choose clothing that highlights that. Understanding your style can take some time, but it's worth the effort.
Your wardrobe showcases who you are and investing in it can make you confident in how you look everyday. When you have a specific, individual style, you know what colors and styles work best for you. You also know what items you need to invest in to compliment the pieces you already love wearing. Further, fast fashion trends don't faze you because you're looking for garments that compliment your wardrobe, not pieces that are simply hot right now. 
Tips on how to determine your personal style
To understand your individual style, start by looking at the clothes you already own. What pieces do you wear the most, and why? What colors and styles do you gravitate towards? You can also look to influencers and celebrities for inspiration. Don't be afraid to experiment with different styles and colors to find what works best for you.
Investing in Designer Pieces
Designer pieces are an investment in quality that pays off in the long run. Designer clothing is often made from high-quality materials and crafted with great attention to detail, resulting in clothes that look great and stand the test of time. When investing in designer pieces, it's important to do so wisely. Start by choosing classic styles that will never go out of fashion, so you never have to stop wearing them. Consider the quality of the materials used in the garment, as well as the craftsmanship involved in its production. It's also important to shop for designer pieces during sales or clearance events to get the most bang for your buck. When you invest in quality designer pieces, you're investing in clothes that will stand the test of time, that will be with you through all of life's precious moments. 
Building out your wardrobe
Building a wardrobe is an art, and finding the perfect designer clothing is an essential part of it. Men's fashion has come a long way, and it's no longer just about basic t-shirts and sweatshirts. Now, the possibilities are endless, and it can be overwhelming to know where to start. So, here are some tips to help you look for building out your wardrobe:
Let's start with the basics. Hoodies and t-shirts are the go-to items for any casual look. You want to look for designer brands that offer high-quality fabrics, unique designs, and a comfortable fit.
Next up, jackets. Whether it's a leather bomber, a denim jacket, or a waterproof raincoat, the right jacket can instantly elevate any outfit. You want to invest in a jacket that will not only look stylish but also keep you warm and protected from the elements.
For gym shorts and joggers, you'll want to focus on functionality and style. Look for moisture-wicking materials, comfortable waistbands, and unique patterns or designs.
Lastly, don't forget about accessories. From hats and sunglasses to bags and belts, the right accessory can tie any outfit together. Look for designer brands that offer unique and stylish accessories that will complement your overall look. 
In summary, when looking for men's designer clothing, it's all about finding a balance between style, quality, and functionality. Don't be afraid to try new brands and experiment with different styles. With the right pieces, you can build a wardrobe that shows off your personality and makes you feel confident and comfortable in any situation! Ghost Circus has you covered from head to toe and is a great place to start when building your timeless wardrobe.
---
GhostCircus Apparel is the official store for unique, luxury apparel by celebrity fashion designer, eli james.
eli james is the secret weapon for musicians (Twenty One Pilots, No Doubt, SUM 41, Papa Roach, Black Veil Brides, Sleeping With Sirens, Tim Skold, Escape The Fate), magicians/ illusionists (Joseph Réohm, Joel Meyers, Spidey and Leon Etienne), celebrities like Tara Conner, Ellen Degeneres, Adam Ross and more.
Since its creation in 2015, GhostCircus Apparel has become a household name and brings a future twist to modern fashion.
Clothes that move with you as you move through life. Shop GhostCircus Apparel today.
Did you enjoy this post about mens designer clothes?
Here are two to read next: